To use the web based player, click on the links shown below or the Play/Pause button to the left of each link to play or pause the sound, or, to use your default player, click each

or video button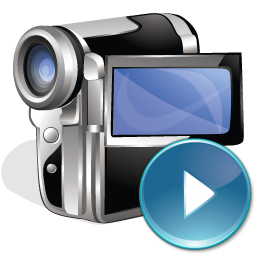 to the far right.
Rejoice!
The third Sunday of Advent, called Gaudete (Latin for "rejoice") is meant to remind people of the meaning and pleasure of Christian joy, which is so different from the joys of the world. True joy doesn't consist of having lots of things but in feeling loved by God, loving others in actions not just words, and loving ourselves.
Rejoice in Hope:


"We rejoice in hope for hope does not disappoint us because God's love has been poured out into our hearts through the Holy Spirit, who has been given to us." (Romans 5)
O Come, O Come, Emmanuel - arr. Barlow Bradford
Joy to the World - arr. Mack Willberg - with Congregation
Rejoice in Salvation:
"Create in me a pure heart, O God, and renew a steadfast spirit within me. Do not cast me from your presence or take your Holy Spirit from me. Restore to me the joy of your salvation and grant me a willing spirit, to sustain me."
(Psalm 51)
Cпасение соделал (Salvation is Created) - Pavel Chesnokov
I Wonder as I Wander - arr. Barlow Bradford
God's People Rejoice:


"My soul shall be joyful in the LORD; It shall rejoice in His salvation." (Psalm 35) "I tell you that there will be more rejoicing in heaven over one sinner who repents than over ninety-nine righteous persons who do not need to repent." (Luke 15)
Chorale Prelude on In Dulci Jubilo - J. S. Bach (Wayne Slater, Organist)
Good Christian Friends, Rejoice - arr. John Rutter
Rejoice in Love:


"As the Father has loved me, so have I loved you. Now remain in my love. If you keep my commands, you will remain in my love, just as I have kept my Father's commands and remain in his love. I have told you this so that my joy may be in you and that your joy may be complete." (John 15)
Suo-gan - arr. Barlow Bradford
The Heavens Rejoice:
Toccata on "Hark! The Herald Angels Sing" - Samual Wesley (Wayne Slater, organist)
Hark! The Herald Angels Sing - arr. Mack Wilberg with Congregation
Tidings of Joy:


"Then the angel said to them, 'Do not be afraid, for behold, I bring you good tidings of great joy which will be to all people. For there is born to you this day in the city of David a Savior, who is Christ the Lord.'" (Luke 2)
Fantasia on Christmas Carols - Ralph Vaughn Williams
Carol of the Bells - arr. Barlow Bradford
| | |
| --- | --- |
| Fantasia Soloist - Craig Garretson, Baritone (9 AM) | Fantasia Soloist - Johnathon Silvia, Baritone (11 AM) |
"Now may the God of hope fill you with all joy and peace in believing, that you may
abound in hope by the power of the Holy Spirit." (Romans 15)
May true joy be yours this Christmas and forevermore!
To listen to other clips of the Chancel Choir singing, use the left or right arrow buttons above or go to: Chancel Choir Home page for more links.
If you encounter any problems or have a question, please click the button

to email me.